Rat Prevention & Proofing Service
We believe rat prevention and rodent proofing carried out on buildings and areas rats have been getting in through, is just as important as controlling them. This is how to stop rats coming into your home or property.
If you have an ongoing rat problem then we really can and know how to help you! We specialise in finding and proofing (stopping rat entry) in all types of property. Don't be put off thinking you can't stop them – because we can!
As you are unfortunately probably already aware – Rats pose significant damage potential to buildings, health, and property. Their teeth continually grow and they must gnaw through materials to keep them down. This could be cables & pipes in the roof or cavities in a building – which can cause flooding or fires. 50% of rats carry fatal Weil's Disease, and if that's not enough the noises in the roof & smells they create are horrendous. But don't worry – with Sewerfix this is all about to stop.
On many occasions, rats are entering your premises via the sewer pipes. Did you know that a rat can swim well and can hold its breath for as long as 3 minutes? We fit one-way valves to stop rats from entering through pipes.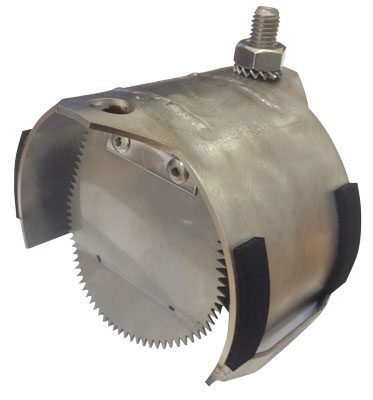 See how easily a rat can come through your toilet
Rodent proofing
If you have rats then you have come to the right place.
We specialise in rat control in all types of properties inside and out. Our technicians respond quickly and will arrive in a fully equipped van ready to put a stop to these damaging disease-carrying pests. We specialise in finding their entry points and guarantee our rat-proofing work.
We endeavour to send the same technician on all visits because we care about solving your rat problem for good.
Why Choose Us For Rats Control or Prevention?
All our employees are professionally trained and we are members of the BPCA British pest controllers organisation.

Your technician from SewerFix will work with you to identify access points and ways to exclude and make the site less conductive to rats and other rodents in the future, this is better for the environment and saves you money in the long run.
Guaranteed effective and humane control.
Our rodent control programs are highly successful and require 3 visits, before the third visit we will carry out rat prevention work (this is an additional amount to the initial control) Please note – It is vital that prevention is carried out or these damaging pests will return, very soon.

We send the same technician to you for all three visits and for any rat proofing needed around the property, this is so that the job quality is high and no areas are missed.

We love our jobs and if anything else is found we will tell you.

You will receive a print out of a report on site to show exactly whats been done, baits or traps used and their locations and any recommendations on preventative work.